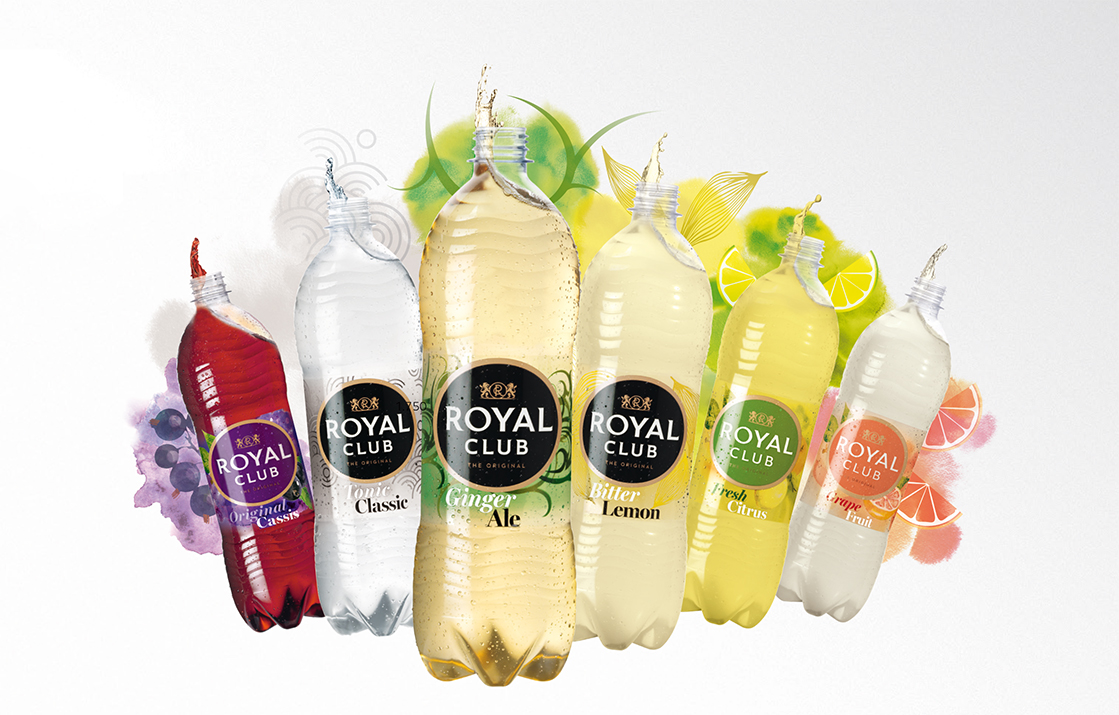 Brand Characteristics
The brand is strong in bitter soft drinks (Tonic, Bitter Lemon, Ginger Ale) but also offers more fruity flavours such as Grapefruit, Cassis, Wild Orange & Fresh Citrus, thereby completing the range of premium, high quality products that cater to any soft drink need.
Royal Club has been very successful in Holland in the past years, mainly due to the growth of Ginger Ale and Tonic. Both are consumed as a refreshing soft drink and used as a mixer.
• 1881: Launched in The Netherlands, imported from the United Kingdom where it is owned by Josiah Russell & Co.
• 1887: Opening Dutch branch of Josiah Russell & Co
• 1949: Take-over by Fam. Tims
• 1969: Take over by Vrumona, who has been producing Royal Club since 1963.
PORTFOLIO - SPECIFICATIONS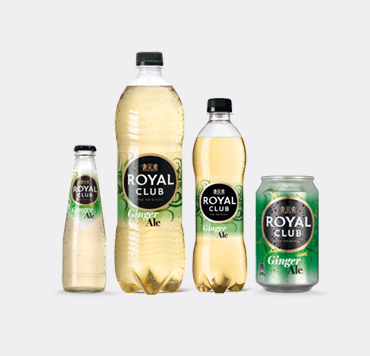 Royal Club Ginger Ale
(39 kCal/100ml)
Royal Club Ginger Ale. The ultimate refreshing drink at any time. With its perfect balance of sweet and bitter, Ginger Ale has become increasingly popular in recent years. Try it with a few leaves of fresh mint for that extra touch of freshness.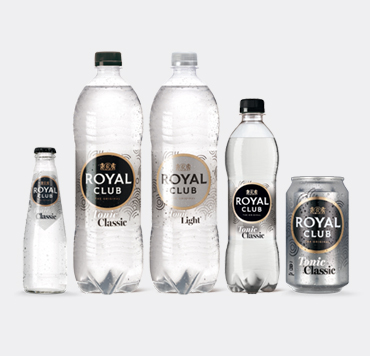 Royal Club Tonic
(36 kCal/100ml)
Originally tonic was drunk to prevent malaria. But people soon realized its rugged bitter taste is also incredibly refreshing, quenching even a truly tropical thirst. Ideally served with a slice of lemon and a tumble of ice cubes, as this classic is best enjoyed ice cold. Taken straight or as a mixer, Royal Club Tonic is always delicious!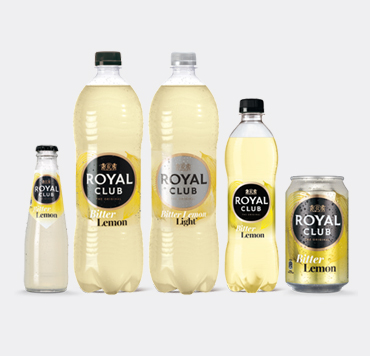 Royal Club Bitter Lemon
(47 kCal/100ml)
Royal Club Bitter Lemon has for years been our most popular thirst quencher. The name says it all: refreshing lemon with a hint of natural quinine to create that nice bitter aftertaste. People have been drinking our Bitter Lemon since 1834! Making it a classic that you can still enjoy every day.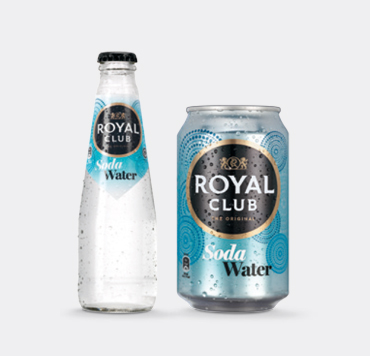 Royal Club Soda Water
(0 kCal/100ml)
Both a perfect mixer and a fresh and light sparkling stand-alone bottle full of refreshment!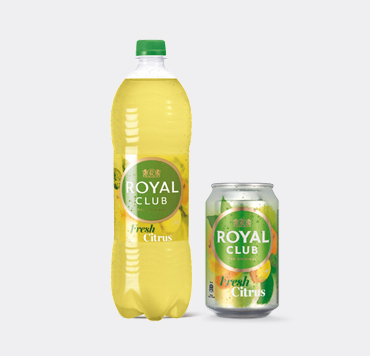 Royal Club Fresh Citrus
(44 kCal/100ml)
Royal Club Fresh Citrus is the perfect blend of different citrus fruits. Orange, grapefruit, lemon, lime and mandarin come together in an exotic mix guaranteed to quench your thirst! Just a tad more exciting than regular soft drinks and refreshing any time of day.
Fruity yet bitter. In a word: delicious!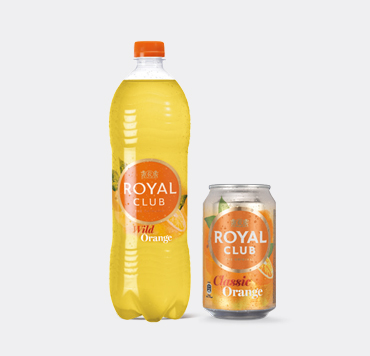 Royal Club Orange
(48 kCal/100ml)
There's orange and then there's Royal Club Orange. Way more exciting and, with 12.5% fruit juice, bursting with flavour too. Delicious any time, this grownup orange has a surprising bite that gives it its wild edge. Royal Club Orange: definitely not drunk with a straw!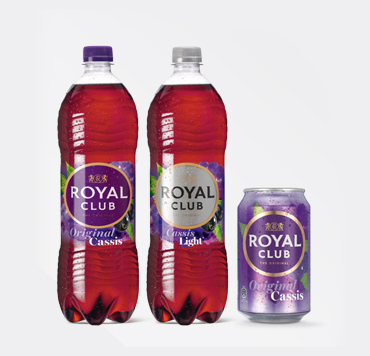 Royal Club Cassis
(47 kCal/100ml)
The blackcurrants in Royal Club Cassis give this delicious thirst quencher its rich flavour with a sweet bite. The unique recipe has remained unchanged for decades, making Royal Club Cassis the original blackcurrant drink. Classic by name, classic by nature! Great taste whenever and wherever you feel like it!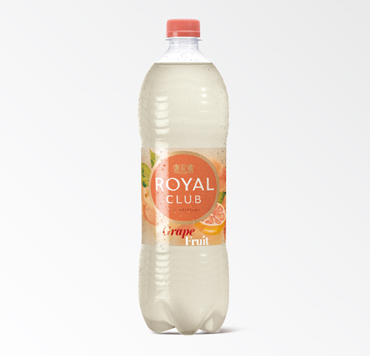 Royal Club Grape Fruit
(0 kCal/100ml)